DIVORCE PLANNING IN MISSOURI
There are certain things individuals can do to plan for a divorce. Gathering important documents is a good place to start. It is also important to start thinking about the applicable legal details that must be settled: dividing property, determining child custody, and other matters.
We are Robert N. Hamilton and John R. Fenley, St. Louis lawyers who provide experienced and customized divorce representation. If you are interested in learning more about our legal services or how you can plan for your divorce, please contact us online or call today 314.333.4140.
DIVORCE BASICS
In most divorces, there are many legal issues that must be addressed. Dividing property is often one of the most adversarial divorce-related legal matters. In Missouri, marital property is subject to division. This includes any property that is acquired by either spouse during the marriage.
When divorcing spouses have children, it is necessary to determine a child custody arrangement. The best interests of the child involved are always considered when determining where the child will live. This also applies to child support matters.
In some divorces, spousal support will be ordered. This is not automatic, and the court considers many factors when determining whether spousal support will apply. Working with an attorney during this process is important, to ensure that your financial interests are represented.
Not all divorces have to be long, costly, and adversarial. Divorcing spouses who agree on all applicable legal issues can often get an uncontested divorce. When all legal issues have been settled prior to filing, the divorce can be completed in a timely and cost-effective manner.
What to Bring to Your Divorce Consultation:
Pay stubs
Tax returns
Bank statements
Investment statements
Prenuptial agreements, if any
Personal identification documents: birth certificates, driver's license numbers, Social Security numbers
Other relevant information
---
REDUCE CONFLICT AND STRESS WITH AN UNCONTESTED DIVORCE
When divorcing parties agree on every applicable divorce-related issue — such as asset and debt division, alimony, and child custody — the divorce is considered uncontested. In contrast, if the divorcing parties disagree on one or more applicable legal issue, the divorce is considered contested.
If you and your spouse are in agreement on all legal issues entering into divorce, please contact our law firm to speak to a St. Louis uncontested divorce attorney. We can help you complete your uncontested divorce in a timely and cost-effective manner.
The Benefits of an Uncontested Divorce
There are many benefits to an uncontested divorce:
Uncontested divorces are typically less costly than divorces that require litigation
Uncontested divorces typically take less time than traditional divorces
Uncontested divorces are typically more amicable than divorces in which parties disagree on certain issues (such as property division, child custody, or child support)
---
CHILD CUSTODY
Parenting Plan and Visitation
Perhaps no family law matter generates more emotion than issues of child custody and visitation. When you face these questions, you need sound advice and assertive representation to fight to protect your rights as a parent.
We have extensive experience in all aspects of child custody and visitation. We share your concern for your children and will work vigorously to achieve a solution that enables you to enjoy a rich and meaningful parental relationship with your children.
We represent people in matters involving:
Child custody
Visitation rights and parenting plans
Modifications in custody and visitation
Child relocations
Paternity as it relates to custody and visitation
Removal of children into foster care and termination of parental rights
Other custody and visitation matters
We also handle appeals of custody and visitation orders.
Contact us online for an initial consultation or by calling at 314-333-4140.
The Right Solution for You and Your Children
There are many things to work out during and after the divorce process. Sometimes the decisions can be made in an amicable manner, with both sides coming together to consider practical, reasonable solutions that reduce the emotional turmoil of the event. Solutions achieved in this manner can help children to adjust to the reality of their new situation and cost less than litigation.
Whenever possible, we try to negotiate fair custody and visitation solutions which recognize the rights of both parents and allow them to enjoy meaningful relationships with their children.
Child Custody Disputes
Sometimes though, emotions run high and you need a strong advocate on your side. You must realize however, that courts in Missouri always rule on issues of custody and visitation in favor of what they see as the "best interest of the child." Letting a judge decide the matter can be always risky.
We will review the issues in your case and discuss your legal options with you. Based on your direction, we will litigate aggressively to achieve your goal, while protecting your rights at all times.
CHILD SUPPORT
In Missouri, the level of child support is set by statutorily defined guidelines. The amount is based on the gross income of both parents and the amount of child custody each parent enjoys adjusted for certain expenses. Determining the appropriate child support amount can get more complicated due to a variety of factors. For this reason, the services of an experienced child support lawyer are essential.
We have successfully handled a large number of child support matters on behalf of clients.
We represent people in matters involving:
Determination of the child support payment level
Modifications in child support
Enforcement of child support orders
Paternity and child support
Modifications in Child Support
A party can request to modify a child support order, upon showing of a substantial and continuing change in circumstances. What would a court find to meet this standard? In terms of income, a change of at least 20 percent in income is a presumption for a modification of child support. Other factors also significant enough to obtain a modification, can include a change in the child's living arrangements, health care needs or expenses.
At our practice, we have obtained many modifications in child support for our clients. In most cases, particularly those involving parents who earn a paycheck, we can get the court to issue a modified child support order efficiently and cost-effectively.
Complex Child Support Matters
We also represent clients in more complex child support cases. These include situations where a parent is self-employed, or when a parent attempts to hide income for the purposes of avoiding the payment of support. We also pay close attention to all of the income of a parent, such as income in the form of bonuses, stock options, or a company car allowance.
We are tenacious attorneys who understand how to dig out the truth and identify all sources of income. If you are entitled to receive child support, we will work energetically to get you the child support you deserve. If you are required to pay child support, we will work to achieve a child support order that is fair and reflects your true situation.
PARENT MOVING IN MISSOURI
What happens when a custodial parent wants to relocate with a child?
It may be possible to achieve an acceptable resolution to this question through negotiation, but more than likely assertive action in court is necessary to protect the parent's rights when seeking or fighting post divorce relocation.
We are family law attorneys with extensive experience in child relocation cases. We have successfully represented custodial parents wanting to relocate with children, and non-custodial parents who oppose moving a child following a divorce. We also represent clients in appeals of child post divorce relocation decisions.
Using our experience and skills, we will fight for your rights. Contact us to schedule an initial phone consultation at 314-333-4140 or online.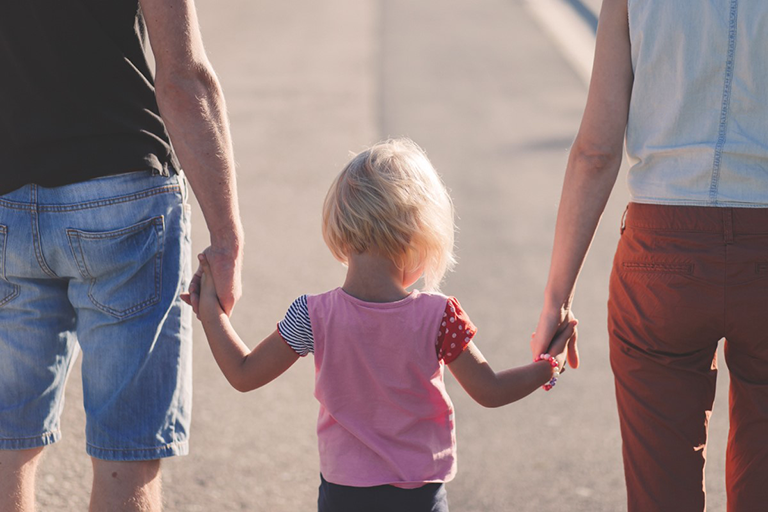 Post Divorce Relocation Issues
When it comes to matters of custody and visitation, the court follows a straightforward principle — the "best interest of the child." That "best interest" though is not always what one parent thinks it is or should be. With arguments grounded in the facts and the law however, it may be possible to persuade the court to your point of view.
We will carefully examine all of the issues in your case and provide you with a realistic and objective assessment of your chances. We will explain the legal process, the costs of litigation and the potential risks of the action.
If your decision is to go forward, we will vigorously litigate to achieve your goals.
---
DIVISION OF MARITAL PROPERTY
Missouri Marital Estate Attorney
Dividing marital property and debts is one of the most important tasks during the divorce process. It can also be one of the most contentious. To protect your rights and assets, it is essential to have an experienced attorney working for you.
Robert N. Hamilton and John R. Fenley are divorce attorneys with wide experience in all aspects of marital property division. We will work to put you in the strongest financial position possible after your divorce.
Call us at 314-333-4140 for an initial consultation.
The Property Division Process
The marital property division process involves three steps. It is important to have a knowledgeable attorney representing you at each of these crucial steps:
Classifying marital property — property acquired during marriage is usually considered marital property, with some exceptions. Problems can occur when separate property (for example, acquired before marriage or through inheritance) is commingled with marital property. We understand how to trace commingled property, no matter how complex they may be.
Valuing marital property — when necessary, we work with appraisers, business valuation specialists and other financial professionals to place realistic and fair values on marital property. This includes vocational specialists who can evaluate the ability of a spouse to find meaningful employment. The contributions a spouse made in helping the other spouse achieve a professional career can also sway the judges ruling.
Dividing marital property — we will work to achieve the best property settlement possible, given the facts of your divorce. If misconduct on the part of the other spouse led to the divorce, we can seek to obtain more than 50 percent of the marital estate.
Complex Property Division Cases
We have represented clients in a large number of divorce cases involving complex property division matters. We are knowledgeable about these issues and can address client needs in cases involving large marital estates, ownership of businesses, division of military pensions and benefits, stock options, pensions and qualified domestic relation orders (QDROs).
We can work with a professional or professionals from our own network of specialists, or if you prefer, with your accountant or financial advisor.
Your future after divorce depends in many ways on the property settlement you receive. In your case, Bob Hamilton and John Fenley will work to achieve an equitable settlement.
Commingling of Marital and Separate Property
If a business that was started during the marriage was purchased with separate assets, and was intended to be separate property, it may be possible to keep the business out of any property settlement in divorce. Our ability to trace assets in order to determine if an asset was truly separate, marital, or separate yet commingled with marital property, can be crucial in determining how business assets should be handled in divorce.
When confronting the potentially traumatic and painful experience of divorce, having a smart, experienced advocate who can represent for your interests is paramount to the successful resolution of your case and preservation of your rights. The experience, resourcefulness, and diligence of your lawyer becomes even more critical in divorce cases where one or both spouses have business ownership interests.
We have extensive knowledge and skill in representing St. Louis, Missouri, business owners in divorce. Our attorneys guide clients through complex property division and divorce issues with a focus on analyzing intricate legal details correctly and identifying strategies that effectively preserve our clients' interests.
Your Business Could Be Considered Marital Property in Divorce
Regardless of how it is titled, property acquired during the marriage is usually considered to be marital property, and is therefore subject to property division in divorce. This is true for businesses started by one or both spouses during the marriage, regardless of how the business is held or operated.
Proper Business Valuations Are Vital for Businesses Classified as Marital
When a business, or percentage of the business, is classified as marital property, it is necessary to obtain a comprehensive business valuation so that the baseline for property distribution discussions accurately reflects the true value of the business and the percentage of that value that is considered marital.
A complete and effective business valuation looks at the business as a whole:
Business financial information: Our attorneys work with a network of business experts and specialists to review business financial information, such as accounts receivable, business tax returns (including payroll tax returns and individual tax returns), balance sheets and income statements, bank statements, real estate appraisals, and other critical financial documents.
Business goodwill and other non-economic interests: We closely analyze that which is most critical to many businesses — reputation or goodwill of the business, client lists and client history, proprietary information, and other valuable information that play a critical role in the profitability and success of the business.
After a thorough analysis of the business, business valuators from either or both sides will make a recommendation to the court based upon the findings of the business valuation. This can be used in determinations made by the court or in negotiation of a property settlement agreement. When only one party wishes to continue operating the business, it may be possible to offset distribution of the business to one party with an equivalent asset (or assets) or for one party to buy the other party out.