PROTECTING YOUR INVESTMENT IN CONSTRUCTION MATTERS
RHF Legal angles for a swift and fair resolution when it is in the interests of our clients to move forward and close the case. However, we are prepared to litigate aggressively when the stakes are high and it is necessary to settle matters in court.
Our St. Louis construction dispute attorneys are committed to the highest caliber of legal counsel and the highest degree of service to clients.
Call RHF Legal at 314-333-4140 or contact us online.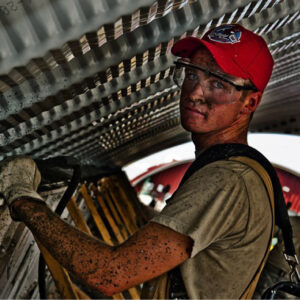 Mechanic's Liens · Construction Defects · Breach Of Contract
In a construction boom, everything is moving rapidly and details get overlooked. In a construction downturn, projects are scrutinized and everyone is anxious to get paid. Whether it's a boom or bust cycle, the construction business can be complex and litigious.
The St. Louis law firm of Reinker, Hamilton & Fenley, LLC. offers extensive experience in construction litigation. We represent parties on the builder side of the equation (contractors and subcontractors, architects and engineers, material suppliers) as well as homeowners and commercial property owners. Whether you are initiating or defending legal action, our trial lawyers can skillfully protect your rights and interests.
RHF LEGAL: A RECORD OF SUCCESS
We handle construction-related disputes in the St. Louis metro area, surrounding counties of eastern Missouri and statewide. Our construction law attorneys have handled a broad spectrum of cases from construction of single-family homes to litigation involving apartment complexes and a General Motors plant.
We routinely litigate mechanic's liens in construction disputes — builders seeking payment from property owners or subcontractors bringing claims against general contractors. Missouri's mechanic's lien statute is one of the trickiest laws to understand, even for attorneys in the construction and development field.
We can address all construction disputes, including:
Breach of contract
Fraud or misrepresentation
Nonpayment disputes
Construction defects (water intrusion, mold, structural defect)
Inferior craftsmanship or substituted materials
Change orders, project delays and cost overruns
Bonding and surety claims
Our legal team brings industry-specific experience and 30 years of courtroom experience to these contentious matters. Partner Randall J. Reinker has conducted training classes in construction law and has litigated large-scale cases involving major properties and multiple parties.